Are you tired of screwing up your makeup?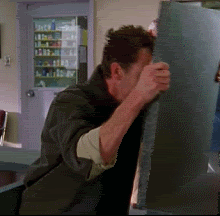 I often receive many questions on a daily pertaining to makeup application and cosmetic product usage. Many women have issues with creating a popping, but natural eyeshadow look, applying eyelashes safely and securely without using hair glue, getting the perfect foundation without looking unnatural and simply just finding the right shade of nude lipstick for their skin tone.
I was once in your shoes. I didn't know what foundation to choose for my skin type, apply false lashes and couldn't contour to save my life.
Being a Makeup Artist has definitely given me the ins and outs of application and product knowledge that works best and gets the job done with ease. What I enjoy more than applying makeup, is teaching it. I'm able to up level women with the necessary information to assist in having the perfect skin base, eyebrow application, eyeshadow application and much more.
Because of the knowledge I acquire, I'd like to share it with you in my upcoming Glow on the Go Live Webinar. It's not everyday you have a Makeup Artist provide you with specific and factual knowledge to keep you from wondering what works and what doesn't. It's okay not to know everything because you have me🤗. I want to help give you a new outlet when it comes to applying your makeup. My goal is to give you clear and concise steps to completing your makeup.
+ Answer questions directly during the class
+ 60-day access to the instructor
+ A lifetime of step-by-step notes
+ How to build an affordable kit
+ List of the must have items